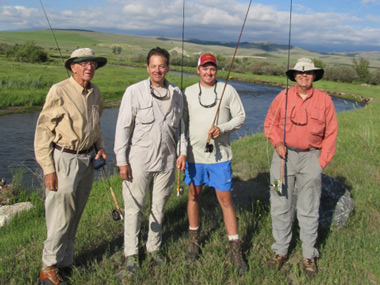 Contact Us - We want to hear from you!
Don't hesitate to contact us to ask questions, schedule your trip, or just say "Hi!"  Please read our testimonials and view our gallery of successful client catches, beautiful views on the river, and much more!  Don't forget to check out the Missoula Fly Fishing Report to get the latest on river conditions and useful tips!
Clear Creek Outfitters
Doug and the team at Clear Creek really took good care of my son and myself on recent trip to the Blackfoot. It was was a great day....the beauty, the fun, the fellowship and the laughter. My 9 year old son caught his first rainbow on a fly and he was over the moon about it. Great day, great folks. Makes loving Montana even easier. Tight lines!!! Highly recommend!!! Will be back.
08/05/2017
Sign up for our newsletter!
Missoula Fly Fishing Report delivered right to your inbox, along with handy tips, fishing tales and great catches!
Recent Fishing Reports
Learn from the professionals.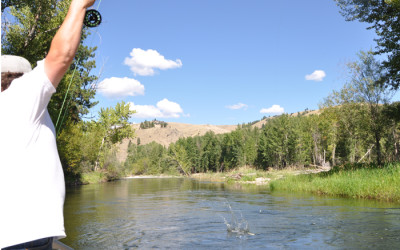 "Back to normal" is a term or a saying that's been tossed around a bit. In our fishing world that usually means Runoff has peaked and fishing has improved in Missoula. And, that is the case, for the most part. And sparing you of a detailed explanation of Covid/travel...