Book Now – For the Fly Fishing Experience of a Lifetime
We take pride at Clear Creek Outfitters in providing you with a true Montana trout fishing experience that you will remember for a very long time.  We live the dream and want to share a slice of that to enrich your life, so when the struggles of life and work sometimes seem to much – close your eyes and go back to that day on the river you spent fly fishing for trout…. Book Now!  You won't regret it.
Recent Fishing Reports
Learn from the professionals.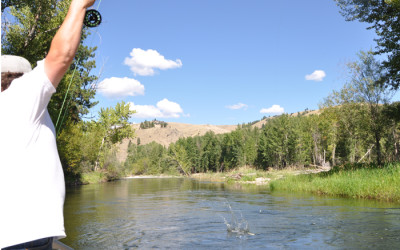 "Back to normal" is a term or a saying that's been tossed around a bit. In our fishing world that usually means Runoff has peaked and fishing has improved in Missoula. And, that is the case, for the most part. And sparing you of a detailed explanation of Covid/travel...